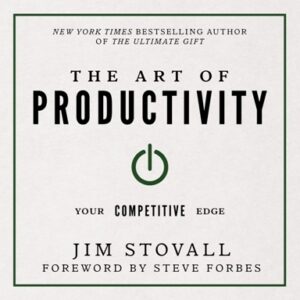 Written by: Jim Stovall
Narrated by: Rich Germaine
Length: 3 hrs and 8 mins
Release Date:04-21-17
Publisher: Sound Wisdom
Listen to an audio sample

This title is also part of the Jim Stovall Bundle with 65% savings.
Audiobook Description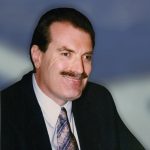 In this book, you will have the opportunity to define your own success, create a life mission to achieve success, forge productivity on your own terms, and then begin to succeed by effectively utilizing motivation, communication, and implementations.
Jim Stovall is a prolific author (over 30 published books), columnist, and speaker in the field of personal development. Beginning with a call for an honest assessment of ourselves and where we are in life, Stovall deconstructs the life of a productive and successful individual so that we can learn the steps that lead us from mediocrity to the rewards of life that most only wish for.
Written in an entertaining, story-telling style, this is a must-listen for businesspeople, salespeople, entrepreneurs, and anyone wanting to improve their place in life.
Listen to this book and understand more about:
Defining success
Establishing a mission
The art of passion
The art of discovery
Motivation
Customizing goals
The art of implementation
And much more!
©2017 Jim Stovall (P)2017 Jim Stovall
Checkout other books by Jim Stovall and Ray Hull. Click on a cover below.  Also, save 50% on the Jim Stovall Bundle.