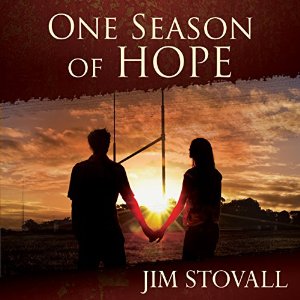 Written by: Jim Stovall
Narrated by: Rich Germaine
Length: 3 hrs and 37 mins
Release Date:03-13-15
Publisher: Sound Wisdom
Listen to an audio sample

Click Here to see all of Jim Stovall's books on Amazon.
Audiobook Description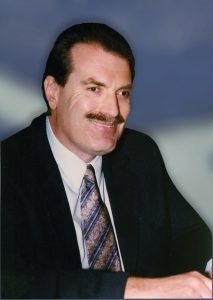 Best-selling author Jim Stovall's latest offering and first title of his Homecoming Historical Series, One Season of Hope, is a rare combination of tear-jerking emotion, powerful wisdom, and inspiring hope. Written in Stovall's signature easy and economical style, the story is told through the perspective of Glen Fullerton, "a man for the last 42 years in the Truman High universe, simply known as Coach."
Welcome to the Friday Night Lights of Harry S. Truman High School football stadium. Coach knows the roller-coaster ride of a high school football season better than anyone. But this season is different compared to any he has experienced in all his years of coaching. It is one of life-changing suspense and gripping lessons in the value of humanity.
Regular, reflective "conversations" with the late President Truman give guidance, mined from the coach's love and study of history, to help him through the most challenging season of his long and storied career at Truman High: a season that he will forever remember as One Season of Hope.
Greetings from the Author:
I want to thank you for taking the time to explore the first book title in my new Homecoming Historical Series. Each book in the Homecoming Historical Series will combine elements of an inspirational novel with a historical retrospective.
©2015 Jim Stovall (P)2015 Jim Stovall
See all of Jim Stoval's titles available from Better Life Audio.  Click on any cover below.