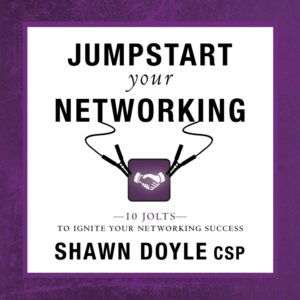 Written by: Shawn Doyle
Narrated by: Rich Germaine
Length: 4 hrs and 15 mins
Release Date:08-01-17
Publisher: Sound Wisdom Publishers
Listen to a sample

This audiobook is also a part of the
Jumpstart Bundle
, saves over 50% off retail.
Go Here for details.
Audiobook Description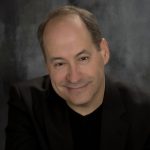 There is an old saying that goes, "it's not what you know, it's who you know." Even in today's world this is still true. In Jumpstart Your Networking, Shawn Doyle CSP will share with you the tools, tips, and techniques for networking in order to grow your business, career, work, and social networks.
This book includes important topics such as:
The 10 mistakes most people make when networking.
Identifying your networking goals and objectives.
How to effectively network at events.
How to talk with people when you network.
Building your work and social networks.
Using LinkedIn as a networking tool.
Networking at the office.
Joining groups as a networking strategy.
Communication and follow-up for networking—what most people don't do.
Your overall networking strategy.
Tracking and measurement—how do you know it's working?
Resources for networking.
©2017 Shawn Doyle (P)2017 Shawn Doyle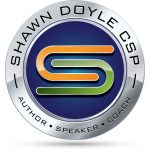 Check out other audiobooks from Shawn Doyle, CSP CLICK HERE