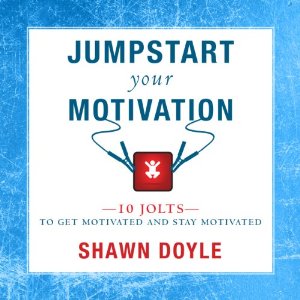 Audiobook Description
An interview with the author, Shawn Doyle, CSP
S.Doyle Interview from Rich Germaine on Vimeo.
Warning! Exposure to the contents in this book may cause severe change in attitude, unbridled enthusiasm, unlimited accomplishment, renewed passion, a more active lifestyle, heightened joy, extended moments of happiness, or increased earnings. These changes may affect your family, friends, coworkers, even complete strangers. If you experience any of these symptoms, keep going. You are now motivated!
"Finally a book on motivation that gets people off the couch and into action! Shawn Doyle has masterfully written the ultimate book on Motivation. It should be entitled, 'How to Get Unstuck, Achieve Anything, and Live Your Life!' Jumpstart Your Motivation provides concrete action steps and exactly how-to strategies to motivate yourself and lead others to greater levels of inspired performance. You deserve this book now so you can act upon your dreams and live a powerful life!" (Steven Rowell, The IDEA Doctor)
"This book is one of the most practical, relevant tools on motivation available on the market today." (Neen James, International Productivity Expert)
"A must read for anyone wanting to become a 'Continuous, Non-Stop, Learning Machine.' Shawn's to-the-point, fun, and creative style of writing makes it easy for anyone to understand and put into everyday practical use." (Kim Woodworth, Comcast Spotlight)
©2011 Sound Wisdom (P)2013 Sound Wisdom
[amazon-element asin="B00E3APQL6″ fields="LowestNewPrice,button"]
[amazon-element asin="B005SZ48TQ" fields="CustomerReviews"]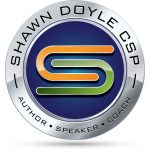 Listen to samples of Shawn Doyle's other books on Better Life Audio.