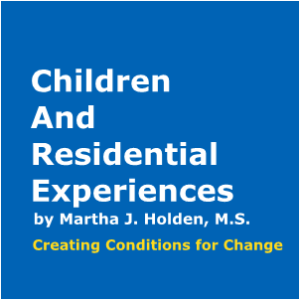 Audiobook Description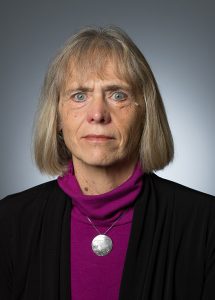 C.A.R.E.
Written by
Martha J. Holden, M.S.
The CARE practice model provides a framework for residential care based on a valid theory of how children change and develop, motivating both children and staff to adhere to routines, structures, and processes, minimizing the potential for interpersonal conflict. The core principles of the model have a strong research and/or theoretical relationship to positive child outcomes, and can be incorporated into a wide variety of programs and treatment models.
Subjects covered include:
Building a Foundation
The Importance of Caring
Creating an Environment Where Children
Responding To Trauma and Pain-Based Behavior
Self-Understanding and Emotional Competence
Creating Conditions For Change
Helping Children Do Well
Striving For The Ordinary In Residential Care
The Rhythm of Caring
Building a Caring Community
Essential Connections
The Struggle for Congruence in the Best Interests of the child.
Other editorial contributions were provided by the following faculty of the Residential Child Care Project, Cornell University.
Tom Endres, M.A.
Joanna F. Garbarino, B.S.
John Gibson, M.S.W., MSSc, CQSW
Jack C. Holden, Ph.D.
I. Franklin Kuhn, Jr., Ph.D.
Carla Morgan, M.Ed.
Michael A. Nunno, D.S.W.
Mary Ruberti, M.S.W.
Angela Stanton-Greenwood, M.A., M.Ed.
All rights reserved © 2009 Residential Child Care Project, Cornell University
Family Life Development Center, Beebe Hall, Ithaca, NY 14853
Published by: The Child Welfare League of America
2345 Crystal Drive, Suite 250
Arlington, VA 22202
No part of this book may be reproduced, in any form, without written permission from the copyright holder and publisher.