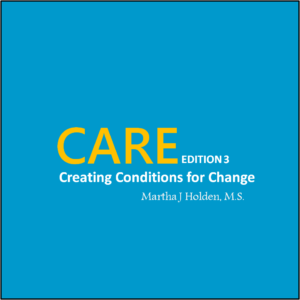 Audiobook Description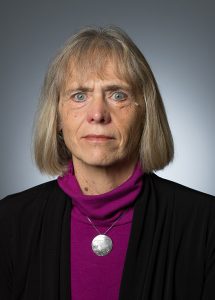 C.A.R.E. 3rd Edition
Written by
Martha J. Holden, M.S.
The CARE practice model provides a framework for residential care based on a valid theory of how children change and develop, motivating both children and staff to adhere to routines, structures, and processes, minimizing the potential for interpersonal conflict. The core principles of the model have a strong research and/or theoretical relationship to positive child outcomes, and can be incorporated into a wide variety of programs and treatment models.
Subjects covered include:
Building a Foundation
It Begins with What You Believe
Building a Caring Community
Relationship Based: The Importance of Caring
Trauma Informed: Responding to Pain-Based Behavior
Family Involved: Family, Culture, Community
Developmentally Focused: Growing Up in Care
Competence Centered: Discovering the Child's Potential
Ecologically Oriented: Creating a Therapeutic Environment
The Struggle for Congruence in the Best Interests of the child
Other editorial contributions were provided by the following faculty of the Residential Child Care Project, Cornell University.
Rich Heresniak
Kelly Dempsey, B.S.
Courtney Patterson
Veronica Marin
I. Franklin Kuhn, Jr., Ph.D.
James Anglin, Ph.D.
Michael A. Nunno, D.S.W.
Mary Ruberti, M.S.W.
Charlie Izzo, Ph.D.
Bill Martin, MHSA
Deb Bunce, Ph.D.
Eugene Saville
Trudy Radcliffe
Barbara Wells
All rights reserved © 2023 Residential Child Care Project, Cornell University
Published by: The Child Welfare League of America
727 15th Street, NW, Suite 1200
Washington, DC 20005
No part of this book may be reproduced, in any form, without written permission from the copyright holder and publisher.