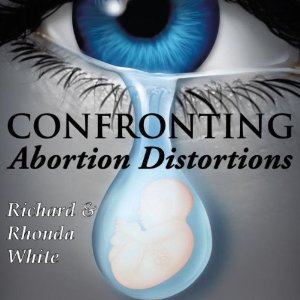 Audiobook Description
What's covered in this book/audiobook?
Here's What You Have Not Been Told About Abortion
In 1973 our nation legalized abortion based on the belief that legal abortion would be "safer than childbirth" for women. We were told then that the tiny being that was aborted could not feel pain and was not a person; in fact, was not yet even a baby, but a cluster of pre-human cells.
Since then, 55 million unborn babies have been aborted, and the country has continued to passionately argue about abortion. Mostly, the debate is still based on dated, erroneous information from the 1970's. A lot has changed in 40 years. Confronting Abortion Distortions is the first comprehensive, documented compilation of information regarding all aspects of the abortion experience in America from 1973 to the present. In it you'll discover:
When unborn babies begin to feel pain and to what degree
Why today's neonatal surgeons always use analgesics during surgery on premature babies 20-weeks and older
How many THOUSANDS of babies have survived abortions over the past 40 years.
How many babies have been aborted alive each year, only to be allowed to die, or killed by abortionists and their staff.
The effects an abortion can have on women years after their abortion
Whether abortion clinics are subject to regulation and inspection
What physicians and clinic workers who have left the industry reveal about abortion practices and abortion clinics
The tragic history of hundreds and possibly thousands of women who have died from botched legal abortions, most of which are never properly reported
That girls and women are frequently coerced into having abortions.
The authors do an excellent job of providing detailed legal breakdowns, and also medical information on procedures, birth control options and more, in a concise, easy-to-listen format sure to make an impact on listeners.
©2013 Richard and Rhonda White (P)2013 Richard and Rhonda White
[amazon-element asin="B00GCI9LLS" fields="CustomerReviews"]