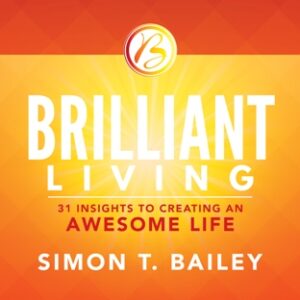 Written by: Simon T. Bailey
Narrated by: Simon T. Bailey
Length: 2 hrs and 13 mins
Release Date:01-18-17
Publisher: Erik Kaufmann and Paragon Studios
Listen to an audio sample


This title is also part of the Brilliant Bundle with more than 65% savings.
Audiobook Description
Also available in Kindle format at Amazon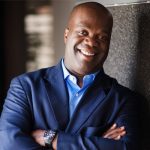 Are you tired of waiting, concerned about where things are going? Or are you simply ready to shift your life, career, or business into high gear? If so, you're ready for brilliant living.
This inspirational guide will help you experience the amazing effects and reap the untold rewards of living a brilliant life. In this engaging book, author and speaker Simon T. Bailey walks you through eight core areas of life that must be evaluated in order to improve your life.
These key areas to growth and brilliance include:
Spirituality
Family
Career/business
Emotions
Mentality
Health
Social life
Finances
The lessons contained within this book can be used to enhance one specific core area or several at the same time. Organized into small sections, the material can be listened to incrementally for greater impact. The readings will provide inspiration and practical steps that – when applied – will help you move from being an average performer to brilliant producer.
Listen, affirm, and act on these principles, and you will be launched into brilliant living today!
©2016 Simon T. Bailey (P)2016 Simon T. Bailey
See other Simon T. Bailey audiobooks. Click on a cover below.
[amazon-element asin="B01N6QW8OG" fields="CustomerReviews"]